"There is a theory which states that if ever anybody discovers exactly what the Universe is for and why it is here, it will instantly disappear and be replaced by something even more bizarre and inexplicable. There is another theory which states that this has already happened."
- Douglas Adams
More pages:
1
...
11
...
19
20
21
22
23
24
25
26
27
28
29
...
31
...
41
...
47
---
New gallery
Monday, November 5, 2007 |
Permalink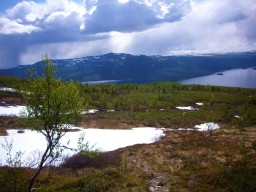 I'm lagging behind with my picture galleries as usual, but now I've finally uploaded my summer pictures, only about 5 months later.
There's another gallery in the pipeline that I hope to be able to upload soon too.
[
2 comments
|
Last comment by Humus (2007-11-06 17:37:44)
]
---
New demo!
Tuesday, October 23, 2007 |
Permalink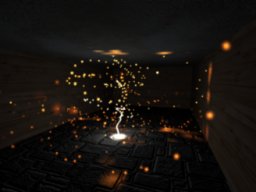 It was long overdue, but I've finally added a deferred shading demo to my site.
Enjoy!

[
11 comments
|
Last comment by NULL_PTR (2007-11-17 15:15:00)
]
---
New gallery
Sunday, September 23, 2007 |
Permalink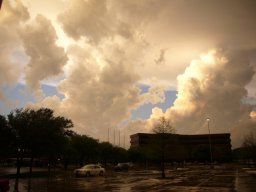 I've just uploaded a new gallery, or actually, it's not very new, I'm just trying to catch up a bit. This gallery is actually from this spring, so it's about half a year old by now. I'll try to post the pictures from the last six months soon.
[
4 comments
|
Last comment by eXile (2007-09-28 10:52:54)
]
---
Leaving AMD
Friday, August 24, 2007 |
Permalink
After more than three years at ATI and now AMD after they bought us I've decided to try something new. Today I worked my last day at AMD. On September 3 I'll join Avalanche Studios in Stockholm and work as a game developer. Should be a lot of fun, and I'll be be back in my home country and closer to my family.
[
32 comments
|
Last comment by 123 (2007-12-07 18:44:49)
]
---
Quote of the day
Thursday, August 9, 2007 |
Permalink
... or quote of about a week ago, but I didn't see it until now.
"Hopefully those not taking notes either have photographic memories, tiny Nick Thibieroz or Emil Persson clones in their shirt pockets, or they fancy a read of this article."
-
Beyond3D

[
2 comments
|
Last comment by Humus (2007-08-13 23:18:31)
]
---
New demo
Sunday, August 5, 2007 |
Permalink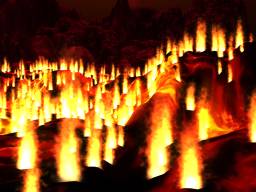 Finally, a new demo!

I know this was long overdue with the last demo prior to this being from February this year. There wasn't a whole lot of new exciting things left to do in D3D9. With D3D10 now available and hardware for it it's time to get productive again.

So this is the first D3D10 demo on this site, but there will be more coming in the future. Given that D3D10 is quite substantially different from earlier APIs I first considered creating a new framework again, but given the past I thought it might be a bad idea to add another one. Given the amount of work I've put into changing it I'm not sure if I made the right decision (though writing a new one would be a lot of work too), but anyway, the framework is not backward compatible with my older demos and thus I've uploaded new versions of all Framework3 based demos that will compile with the updated framework. You'll notice that things look a bit more D3D10-ish than before, with various forms of state objects that in D3D9 and OpenGL just encapsulate the underlying states. Another important change is that I've made calls to reset() explicit, rather than implicit in the apply() method. This is to allow the framework to retain the current selected state past the apply method, which makes setting constants and stuff prettier. The framework is by no means "done", but it's in good enough condition to write demos for and all previous demos now work with it. As for the new demo I'm releasing, check the 3D page for all the info.
Enjoy!

[
17 comments
|
Last comment by avi (2011-09-04 18:14:25)
]
---
Whooha! x 2
Thursday, July 26, 2007 |
Permalink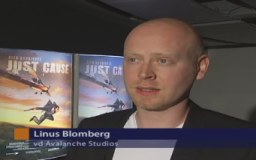 You know it's a small country when you see someone you know on TV twice in a week. This time I spotted Linus Blomberg, CEO of
Avalanche Studios
. I have spent a fair amount of time working with and at Avalanche in my work at AMD, so I've had several interesting technical discussions with Linus.

Here he's discussing the state of the Swedish game industry.
[
3 comments
|
Last comment by Sunray (2007-07-29 17:36:00)
]
---
Whooha!
Saturday, July 21, 2007 |
Permalink
Just spotted an old classmate from university on TV.

Not in the context I would have expected to see him though. Here he's commenting on how to prepare for the danceband week in Malung. Never knew he was into that kind of music, but since he was there I suppose he is.
[
2 comments
|
Last comment by Humus (2007-07-21 18:22:20)
]
---
More pages:
1
...
11
...
19
20
21
22
23
24
25
26
27
28
29
...
31
...
41
...
47