More pages:
1
2
3
4
---
Started working at ATi
Tuesday, May 4, 2004 |
Permalink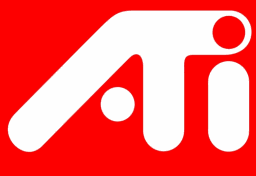 Just began working at ATi today. Been spending the day setting up my work system and doing the paperwork. So it has been a big day, but very little exciting things to do. The more exciting stuff is ahead, once I get to do any real work.

---
---
paronator
Wednesday, May 5, 2004
Hehe, :-)
Congrats, Congrats .
---
NeoKenobi
Wednesday, May 5, 2004
Congrats Humus
---
Humus
Thursday, May 6, 2004
Wester547,
there's nothing exciting about my machine right now. I'm on a laptop with a mobility 9000. I'm obviously not going to stay on this platform forever, but that's what I'm using right now. Enough for typing in MS word, which is basically what I'm doing at the moment.
---
davepermen
Thursday, May 6, 2004
hehe. one of the worlds best free home-demo coder for ati hw gets a job at ati, and what does he do? typing word documents
haha

no, really, i'd love to be in your place, and wish you all the best! CONGRATULATIONS!!
i mean, you're now one of those who can write documents with funny notes on it, and publish them and all the geeks have fun with it

---
Thomas
Thursday, May 6, 2004
Good luck and have fun @ ati Humus
Don't spoil it by disclosing TOO much info

---
CYBER9800XT
Saturday, May 8, 2004
AND MAKE SHURE U MAKE A 3D DEMO THAT NO NVIDIA PEOPLE CAN USE BY INSTALLING A PATCH. A.T.I. DEMO'S & SCREEN SAVER'S ARE FOR US A.T.I. PEOPLE,,NOT NVIDIA.
HOPE U LIKE YOUR NEW JOB HUMUS!! GOOD LUCK!!
CYBER9800XT,,,TOLEDO,OHIO
---
Shooter
Monday, May 10, 2004
Huh ?
Thx @CYBER9800XT

---
NeoKenobi
Tuesday, May 11, 2004
Has anyone seen those new ATI demos? (Or at least the .mpg's since the X800 isn't out yet).
I think they are awesome! The Ruby demo can surely compete with all those new and fancy Nvidia demos.
---
More pages:
1
2
3
4