"Scientists have finally discovered what's wrong with the human brain: On the left side, there is nothing right, and on the right side, there is nothing left."
---
Woot!
Friday, November 28, 2003 |
Permalink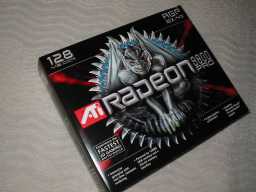 Finally, my price from the Beyond3D/ATI shader competition has arrived. A new shiny Radeon 9800pro.

Not an extremely large upgrade from a Radeon 9700pro, but a 10-15% speedup in pretty much everything never hurts.

---
---
UDHA
Friday, November 28, 2003
I'll be expecting that 9700 Pro any time now :P
---
fazh
Friday, November 28, 2003
i damaged my 9700pro while taking off the cooler and now i have to buy 9800xt

(
---