"You don't need drugs to change reality, all you need is to redefine the inner product."
---
New gallery
Sunday, January 22, 2006 |
Permalink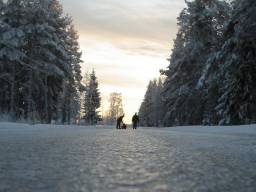 I've uploaded a new gallery. It's mostly pictures from my vacation, which I spent with my family in Sweden. But there are also some random left-over pictures from the last half year or so.
[
1 comments
|
Last comment by :) (2006-04-04 20:36:54)
]
---