"People are more violently opposed to fur than leather; because it's easier to harass rich ladies than motorcycle gangs."
---
New dynamic branching demo
Tuesday, April 25, 2006 |
Permalink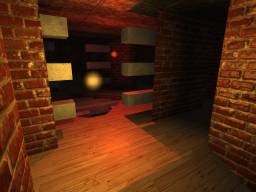 There's a new demo showing off the benefits of dynamic branching. The demo should run on Radeon 9500 and up and GeForce FX and up, but performance improvements by enabling dynamic branching is only expected to happen on Radeon X1300 and up and possibly also GeForce 6 series and up (haven't tested) since earlier chips do not support this feature.
[
29 comments
|
Last comment by Jackis (2006-05-19 08:34:45)
]
---